Kayla Harrison first PFL women's lightweight champion
Dominance MMA represented athlete Kayla Harrison won via unanimous decision in the PFL Championship making her the first ever women's lightweight champion of the world in PFL! Harrison dominated the fight through her grappling and judo. We are so proud of her.
Lance Palmer wins it all
Lance Palmer has been managed by Dominance MMA for many years now. His dominant performance over Alex Gilpin earned him the million dollar prize and championship title. We are blessed to manage such an incredible athlete. It has been an incredible year for Lance after winning 3 straight fights not including the championship. He is now on an 11 fight win streak. This is his second back to back 5-0 season in PFL.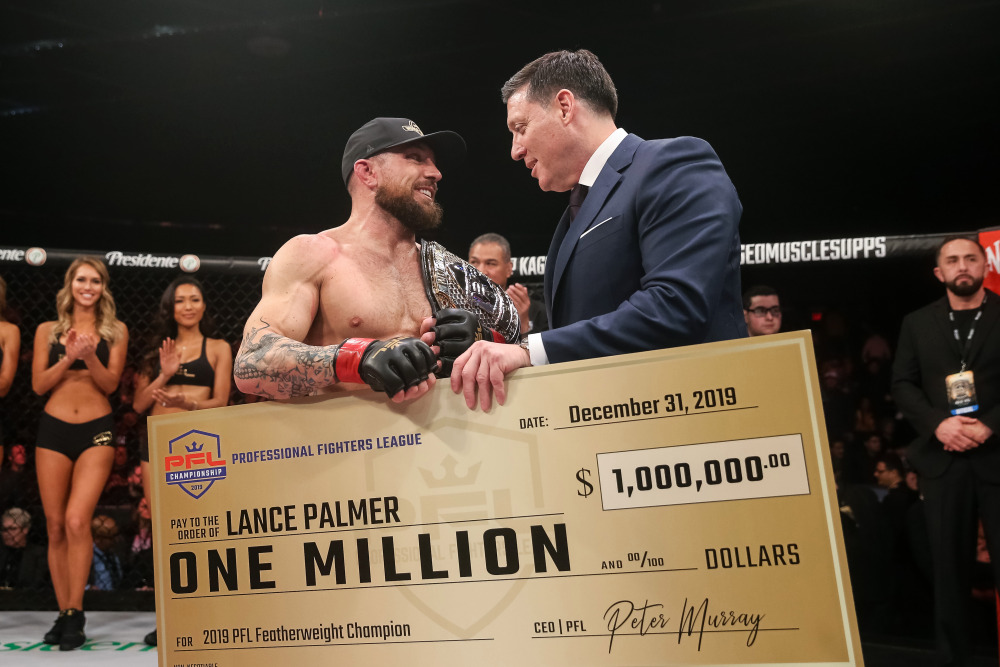 Natan Schulte wins consecutive PFL titles
Natan Schulte has won two straight PFL titles. His season in 2019 was perfect and undefeated. This was a fun fight to watch. We are pumped Natan brought home his consecutive title earning him the million dollar prize.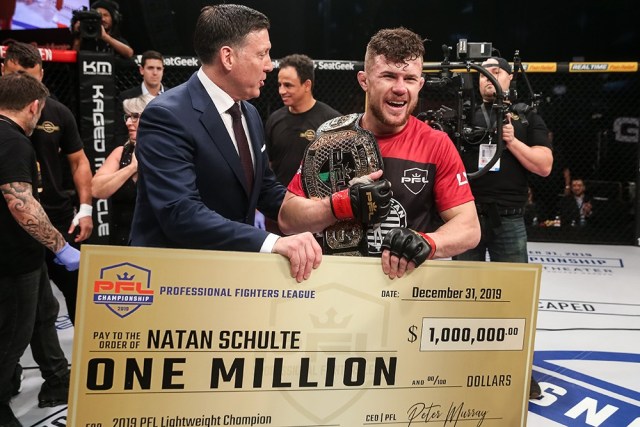 Emiliano Sordi wins the million
Emiliano Sordi is another Dominance MMA represented athlete that took home the gold on this historic night.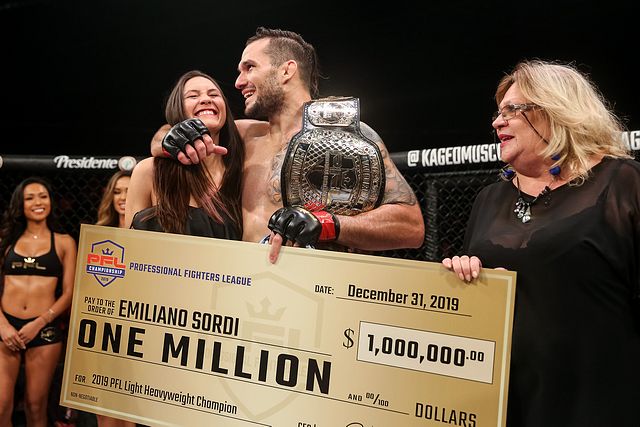 Ali Isaev wins the championship
Ali Isaev is a Russian MMA fighter signed with Dominance who took home the championship and million dollars on Dec. 31st. We are very proud of him. President of Dominance MMA Russia pictured here with Ali Isaev receiving check.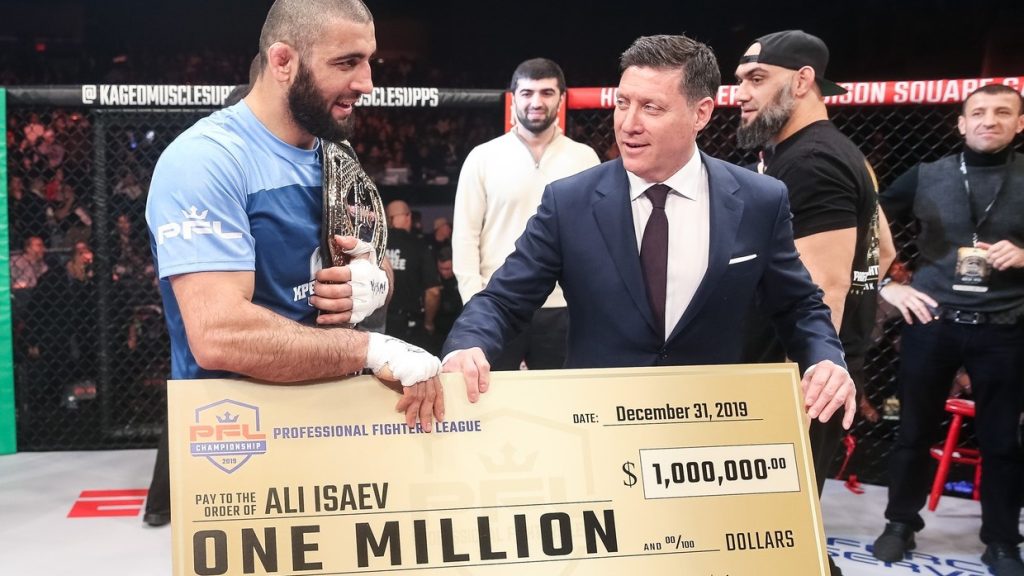 New Year 2020
Dominance is very proud to manage such incredible athletes. PFL is one of the best organizations in the world. 2019 was a big year for our family and we are grateful to contribute and witness the journey of these talented fighters. We are excited for more fights in 2020!